TLE IV

Additional information
The initial learning material (
http://technology-livelihood-education.webs.com
or
http://tle4.webs.com/
) was developed in coordination with
National Orthopedic Hospital-School for Crippled Children (NOH-SCC)
. The school is one of the special schools in the country set-up by the government in 1947 to cater to the educational needs of physically disabled children (elementary and secondary education). Some of the students have learning (cognitive) disabilities aside from physical disabilities. Their learning pace is also slower than the students in regular schools. The students are also categorized under the following physical conditions:
I. Those who are in bed and are not allowed by their physical condition to sit-up
II. Those who are in casts, traction or in other medical devices that limit movements of the body
III. Those who are in wheelchairs
IV. Those who ambulate with the aid of braces and crutches
V. Those who are in wheelchairs and those who can ambulate are grouped together in classrooms for daily school activities while the rest receive bedside teaching
If these students are not within the school premise, they can also be found in the different wards of the hospital. The senior high school students of NOH-SCC can read and write that is why the TLE teacher also uses the prescribed basic education curriculum. They are computer literate and they even know how to use Facebook for social networking, e-mail, and YouTube. Special education teachers modify some activities to accommodate the special learners.
More information about NOH-SCC Banawe:

http://www.scribd.com/doc/45415758/Web-based-Facilitated-Learning-or-Blended-Learning
http://www.scribd.com/doc/46951995/NOH-SCC-Banawe-QC-July-Dec-20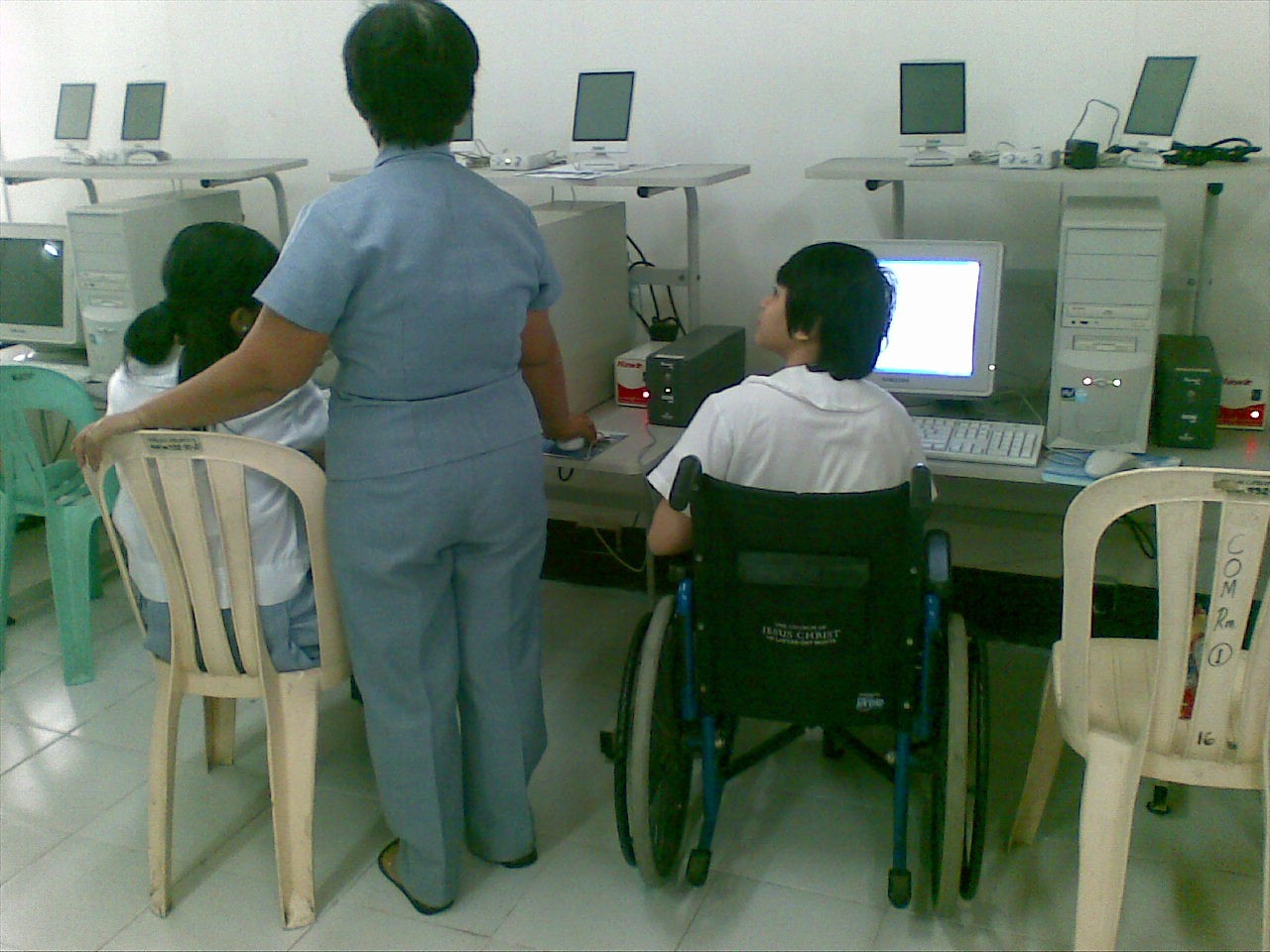 Contest